Crashing with Scramble Screen/Black Screen
Robofont is crashing/freezing every time I open my latest file and showing one of the two types of screens I snapped below (all black or everything scrambled).
Restarting Robofont and restarting my computer isn't helping. I can run other Robofont files right now, but I ran into this same problem a couple times last week with different files. In that case, it seemed to resolve when I upgraded my operating system.
Any ideas for how I can get this file working long enough to salvage the progress I've made and copy characters into a new file? Any ideas about why these crashes keep happening?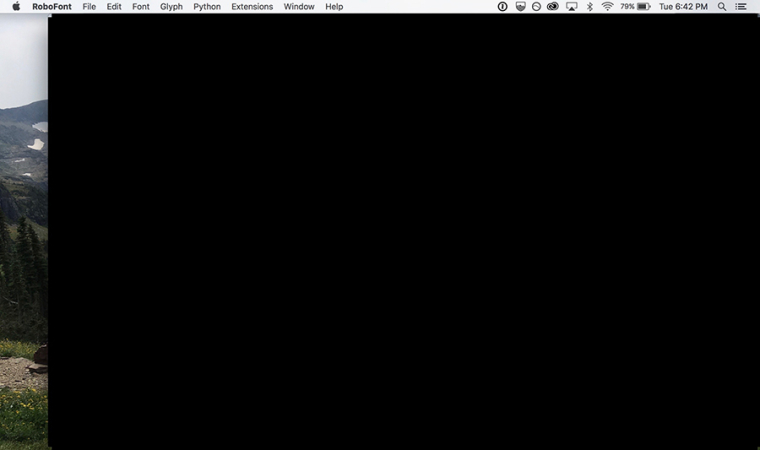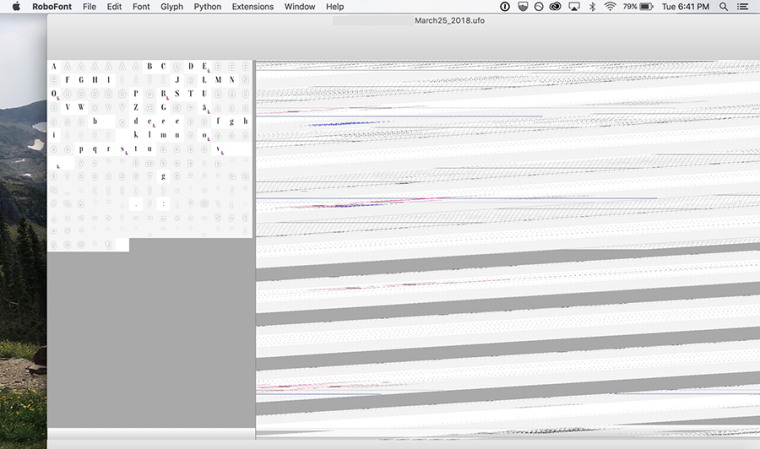 posted in Problems & Bugs